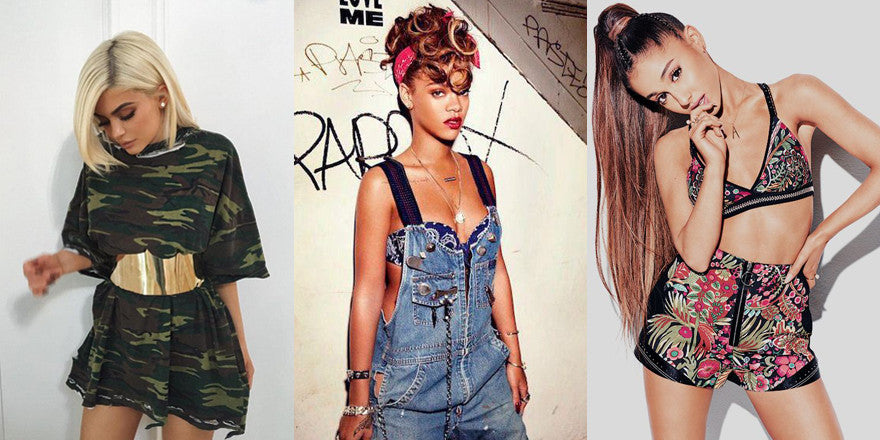 Are we over-influenced by fashion these days?
And who influence us the most?
1. Kylie Jenner
Kylie was born and grew up in between Kardashian sisters,
and of course this is why she was already fully knowledgeable about fashion.
Everything she wears? Amazing. Fashionable. Hard to get. 
You see so many people who are trying to be like her these days.
As you see, edgeLook have same style as her.
.
2. Ariana Grande
Ariana is originally from Miami, Florida (same as us!).
Literally there are no songs that she cannot sing. Such an amazing singer. 
And amazing Fashionista. 
She always wears some big sizes clothing line so she can stir up the protective instinct.
edgeLook has many boxy silhouette options for you. (:
.
3. Rihanna
Rihanna probably influence any other people in fashion the most.
Her style is not for everyone,
but definitely you want to try one day
to show how fashion-forwarder you are.
Shop your must trendy items here, so you won't be late!
.
Now it is your turn!
.
Go ahead and shop your newest fashion items here @ edgeLook!