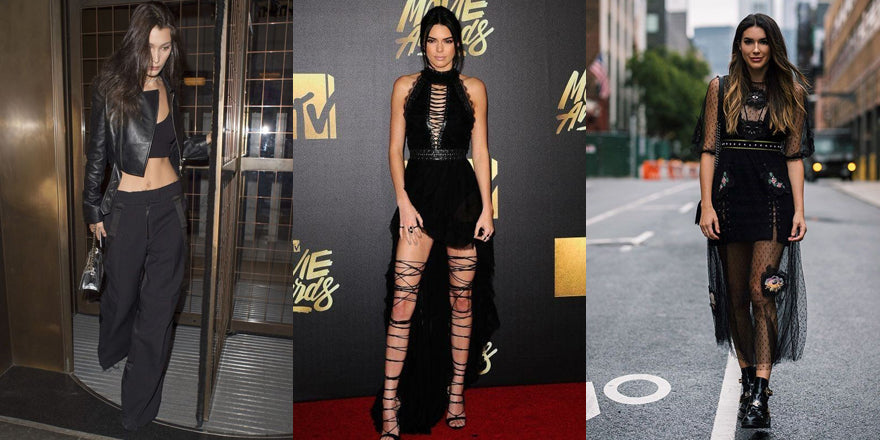 As you noticed by just looking at our cover image...
October is known for 
.
It is not simple or cheap to buy your Halloween costumes,
and it can be annoying to even think what you will be dressed up for that one day. 
.So I was thinking why don't we wear whole black to enjoy witches party?
1. See Through Mesh
Who's idea was it to wear something see-through?
Definitely helped me A LOT! 
These mesh see-through materials are so mysterious enough to catch your eyes.
When witches go riding and black are seen, 
the moon laughs and whispers.
2. Leather Jacket / Leather Pants
When I wear "Leather," I feel totally sexy and badass.
Nobody can rule the world except for ME! 
Did any of you know why Leather Jacket is so popular to spend cold weather?
Because it is so easy to match with other things! Inside and Outside.
Prepare for Halloween night with leather jacket/pants! 
3. Cutouts and Sexiness Collaboration
If you think wearing something that covers every parts of your body is boring..
These Lace-Up cutouts, Plunging Neckline cutouts are KILLAS! 
You are not giving them all.
But you are giving them some
Karma Party- you only get what you deserve.
.
Let's go find your outfit to be bad witch to make your Halloween memorable.
 Let's go into edgeLook 
to lose your mind and find your soul.