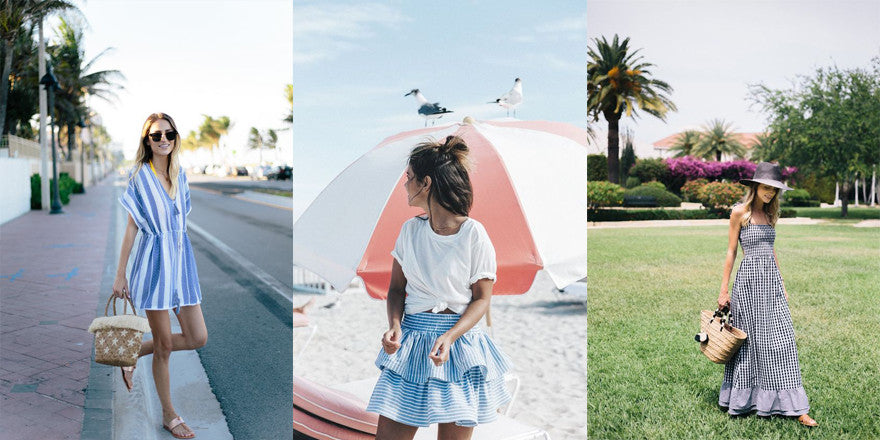 "I haven't been everywhere, but it's on my list."
.
  You are counting down the days until your next vacation.
.
Well,
Isn't it time for you to pack your stuff and enjoy your getaway vacation ?
BEFORE YOU GO! 
Here are some ultimate outfit inspiration for your VACAY MODE! 
Don't you have to be comfortable for long journey? 
Denim is the key!
Long, Midi, Short, or it doesn't matter as long as it is casual! 
.
Match it with simple top - any color, any length, any design, literally anything! 
One Piece for the winners! 
Jumpsuits or Rompers
So easy to wear, so easy to match and so easy to survive from hot days.
Sometimes it doesn't hurt to try something sexy (cutouts, plunging necklines, mini length, etc). 
Maxi is not long enough to spend your summer days
You might think 'if it covers everything, doesn't it make you warmer?'
Not Necessarily. 
Underwear is optional. Baby bump friendly. Hide those hairy legs. Easy and Comfortable.
As the wind blows, you make those flowy silhouette. SO CUTE! 
Don't forget to follow the trends - STRIPES CRUSH! 
.
 Did you know vertical stripes make you look skinnier and taller?
Just like models.
Now it is time for you to have a look our VACAY MODE COLLECTION