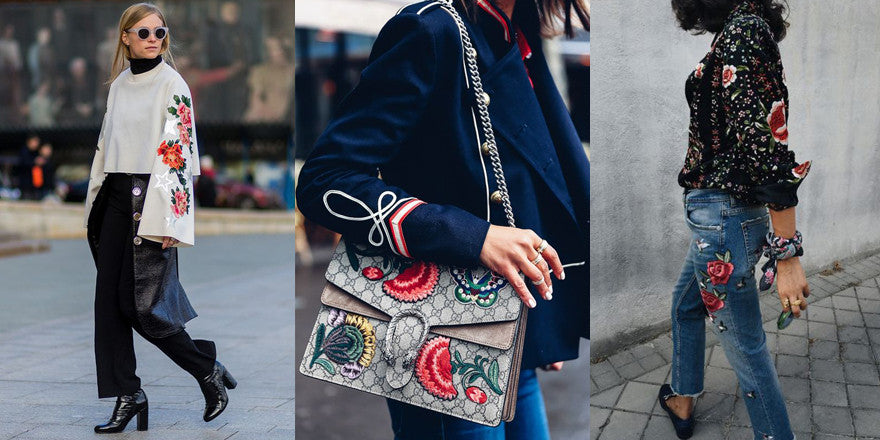 As spring comes every year, you probably have noticed that floral designs are all-over everywhere you go.
You might think florals are only for springtime given, too old-fashioned and sentimental.
Here are some ways to make florals seem fresh, fashionable, hot, trendy, popular, fashion-forward, modern, voguish, all the rage, .... etc (too many words to describe).
1.  Floral Embroidery 
Showing detailed handicraft of decorating fabric (Have other's eyes on your details) 
2. Floral Print 
Pastel toned blossom prints these days are described as more than realistic (Attract others with warmth)
3.  Floral Accessories 
Blossom in realistic 3D (brooch and patch on anything you wear - from head to toe)
Q: How many types of flowering plant species in the world ?
A: There are 400,000 different types. 
Shop for 400,000 different types of floral designs at edgeLook