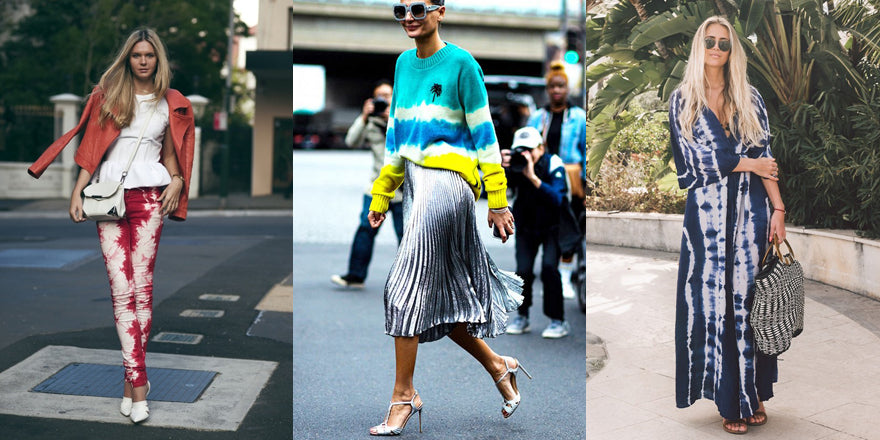 Have you noticed tie-dye is everywhere? Retro Trend is back!
I used to mix fabric dye, draw patterns with designs and crated my own style of cool T-shirt when I was a kid. 
There are variety of Tie-dye wash designs depending on how you wanted and tied.
Little Picasso is in town.
It was such an easy and fun process you could do at home! 
In Summer 2017, tie-dye came back to resurface allover the world, like below. 
In Summer, there is nothing cooler than cool tie-dye patterned
mini dresses
. 
So good for school, so good for casual date night, so good for beach day, so good for everything.
One piece is inspiring people more than enough. 
You can never forget about
maxi dresses
- maxi4life! 
❤ 
Little slit on side will show your sexiness. Shake off boredom with crazy and funky patterns. 
Tie-Dye is not just for teenagers anymore, Miss! 
Showing little artistic techniques on boring
T-shirts
or sweater being cool hipster. 
Fashion warning - Wear solid style against tie dye. You don't want any of the other items in your outfit to be distracting.
Allow the tie-dye to be the focal point!
You can match some items in the tie-dyed
pants
to your top or go with another prints to pop up. 
Be confident to be trendy in these cool tie-dyes.
Do you have any tie-dye items in your closet?